By Stephanie Sandoval
December 23, 2010
My name is Stephanie Sandoval and I am the President of the Student Government Association. I would like every Dowling student to know that it is never too late to get involved on campus. Dowling College has over 30 clubs; I am sure at least one of them will grab your interest! Take this opportunity to meet new people and make your college experience memorable.
By Peter Rice
December 3, 2010
When Dowling College President Robert J. Gaffney announced his early retirement for personal reasons, the college's Board of Trustees appointed Board Chairman Scott Rudolph as the Interim President. As the search for a permanent president continues, Interim President Rudolph passionately and actively works towards the betterment of the college.
By Thomas Edwards
December 3, 2010
From an outsider's perspective, the Dowling College Men's Soccer team may appear to be an ordinary group of ordinary young men in a relatively ordinary college setting. But upon taking a deeper look into the inner workings of this team, one will realize that they are far from ordinary; this special group is definitely extraordinary. Over the years, the team has worked to become a staple of consistency within NCAA's Division II men's soccer.
By Dr. James Tate
December 3, 2010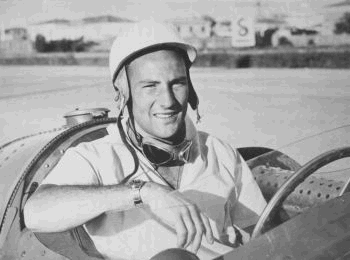 This business of motoring gets a bit oppressive, does it not, what with all the traffic jams and traffic cops and traffic laws and speed-limits and licences and insurance and money out the window, not to mention the dentist's wives who cut you off in their modish BMWs and not to mention so many boring cars themselves—no wonder Detroit has been in trouble, as was noted more than fifty years ago. But for some intrepid souls there is more to cars than all the tedium built into the subject.
By Kristel Kiiroja
December 3, 2010
Deep deep I delve,
navigating the net of neurons
and diving into the ocean
of cells containing my memories.

By Peter Rice
December 2, 2010
If only you knew
Why I am here,
You could see through this musketeer.
I pray that you will listen
To the song that I sing,
Because all glistening pretenders eventually receive the bee's sting.
By James Browning
December 2, 2010
I am dressed in clothing many would die for
or die in:
My vestments of satin, my buttons of pearl,
My top hat of shining silk.

By Derek Stevens
December 2, 2010
Jim built paper bag towers
of academic institutions,
corporations and city halls
on his dining room table.

By Arianna Johnson
December 1, 2010
Soup has a notorious reputation for being the go-to food when you're sick. Chicken noodle is the cure-all for colds, the flu, etc…. However, the steaming bowl of deliciousness goes far beyond the Campbell's soup can. It wasn't until last winter that I started experimenting with soups of my own, taking Rachael Ray's recipes and putting my own twist to them.
By Dana Basile
December 1, 2010
I have a thing with books; once I find a part I like, I highlight it. In this way, I can always go back and re-read it and re-live the moments that touched my heart in some way or another. Perhaps it may be a good quote or just a part of the story I fell in love with. I have to always remember it, have a bookmark to return to that place. After finishing this book and opening it again only a few days later, the pages lit up like a Christmas tree. It was then I realized I had highlighted almost half of the book.
By Brandon Adams
December 1, 2010
When do you give up? Is it a simple question where the first fork in the road keeps you from going any further, or do you keep fighting until you get what you have come for? For 17-year-old Ree, giving up isn't an option. Living in the rural backcountry of Ozark, Ree doesn't have much but her home and family: an ill-minded, depressed mother and her two younger siblings. The father, a well-known meth distributor, has skipped town once again; but this time, it will come with a price to Ree and her family.
By Melissa Theodorakatos
December 1, 2010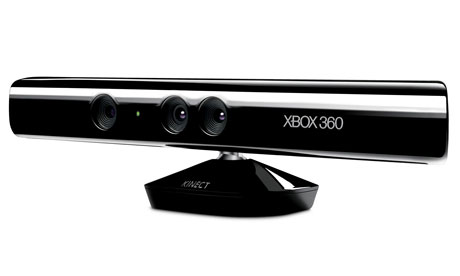 In the modern video game era, every software developer has dabbled in the realm of motion control. This notion of motion control began with the release of the Ninendo Wii and continues with the newly released Playstation Move control system. This year, Microsoft took things a step further, creating a device that implements the user as the controller. Kinect hit store shelves on November 4th, with an expectation of selling over 5 million units by the holiday season.
By James Wagner
December 1, 2010
Over the last two years, one of the many pleasures of being at Dowling College has been seeing the evolution of the Spoken Word Poetry Club. When it was founded, the group was a mostly informal gathering of people who got together to share their poetry. In recent semesters, the club has grown in leaps and bounds to the extent that the mainstream Long Island Poetry community now recognizes the Dowling College Spoken Word group as a staple in the Island's poetic tradition.
By Melissa Theodorakatos
December 1, 2010
Last year, the Dowling community hosted its very own Performing Arts Night. The event was a huge success, and it brought students around the campus together for a night of great music and great fun. Students were introduced to a wide range of performances from music bands, poetry readings, art shows, and sketches. Karaoke time slots were also included in the event's agenda, giving the audience a chance to get involved in the show and make some amazing memories.
By Melissa Theodorakatos
December 1, 2010
The Dowling College Art Club will be hosting their very own Student Art Show on December 8th from 12–4PM in the Racanelli Art Studio (424RC). Faculty, staff, and students are welcome to join the Dowling Community during this student exhibition.
By Peter Rice
December 1, 2010
The 2010 New York State Council for Exceptional Children's Annual Convention was held between October 8th and 9th at the relaxing Gideon Putnam Resort. Saratoga Springs was a great location for the convention. Once there, visitors discovered a quiet town with an active main street that is surrounded by cultural and historical attractions. As the fall winds blew, the beautiful fall foliage exploded with colors.
By Melissa Theodorakatos
December 1, 2010
The Dowling College Drama Club performed their very own production of Cliché, a comedic play written by a college alumnus, Raymond Marino, and directed by Professor Glenn Warmuth. After weeks of rehearsals, the Performing Arts Center came alive during the first weekend of November; the performers were able to express themselves through this form of art and put on an amazing show for all who attended.
By Melissa Theodorakatos
December 1, 2010
The Library Art Contest is a prestigious award granted to a student that possesses both artistic talent as well as an intuitive ability to grasp a given task and convey a message in a thoughtful and brilliant manner. The 2010 contest was created to allow students to follow the given theme of "On the Cutting Edge of the 21st Century." This year, the award was granted to Visual Arts and Elementary Education major Cathleen Rosario.
By Laura Pope Robbins
December 1, 2010
It's almost December, and it's coming down to the wire when your research projects are due. The library is here to help you in many different ways that you may not know about.
By Caroline Galeotafiore
December 1, 2010
All around, all around,
There are visions of everything spiraling down.
My lungs embrace the autumn air,
But the trees are stripped, brown, and bare
Because the leaves are falling fast
With not even the smallest sound,
As they persist on their paths,
Spiraling down, spiraling down.

Photos Obtained from:
ofrikanwriters.com, facebook.com, komonews.com, windchesterburston.org, facebook.com ,telegraph.co.uk, thetechjournal.com, circlecinema.com, garrett-dillahut.com, hollywood.com, wikispaces.com, foodcoop.com,omarmartin.com, futureofthebook.com, blogspot.com ,jbbassibey.com ., fineartamerica.com., jbhassibey.free.fr