Join The Lion's Voice Staff
Dowling's paper is looking for competent writers. If you consider yourself to be a good writer, we would love to have you on board. You can write about anything: campus events, poetry and literature, politics, movie reviews, visual arts, etc.
Our meetings are held every second and fourth Wednesday in the library's conference room (second floor) at 2.30.
You can contact the Editor-in-Chief at res5@dowling.edu for more information.
By Ramona Sav Nolan
February 26, 2010
Richard Wilkens is a Biology professor at Dowling College. The following interview will give its readers an insight into Dr. Wilkens' interests and life experiences.
By Dr. Eric Shyman
February 24,2010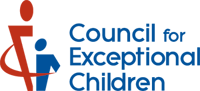 In order to assist the South Bay Elementary School, Dowling CEC (Council for Exceptional Children) began an emergency book drive. Please bring the books (K-6) you wish to donate to my office, Education North 103.
By Marybeth McAvoy
February 18, 2010
It caught me off guard.
Radiating heat.
A silent killer who wore no mask.
A familiar face.

By Fred Henning
February 17, 2010
Ian Hillside has had such a week! Nothing seemed to go as planned, but it actually went better than expected! After relaxing from my intergalactic tea excursion, I rung up Raccoon Bait to start out on our adventure. Instead of more ghost hunting, Raccoon Bait delivered me to a rather odd Halloween party at our fearless leaders' home.
By Melissa Theodorakatos
February 17, 2010
Any hardcore gamer out there will soon realize that 2010 may be the year for gaming. Highly anticipated games are set to hit the shelves this year with many titles carrying a large fan-base. Whether you are an Xbox, PS3, Wii, or handheld fan, there are plenty of games for you to look into and hopefully enjoy throughout the year.
By Erica DeAngelo
February 11,2010
Falling softly from the sky,
snowflakes slowly grace my eye.
Blanketing the road in milky white,
not a single car in sight.

By Alexander Arias
February 10, 2010
"I've been drunk a lot and lost plenty." Those are the words of Bad Blake, a self abusive, destructive, and deeply emotional washed up country singer. Once at the height of writing and singing, he has now been regulated to performing in bowling alleys and music stores in order to have enough cash to buy his next drink.
By Troy Davidson
February 10, 2010
All I can remember is his body rushing out of my car in a quick, concise, fluid movement. I looked back only to see the rag doll that resembled my friend roll constantly down the highway, narrowly avoiding the oncoming traffic that quickly sees a 150-pound teenager rolling toward it.
By Fred Henning
February 5, 2010
Ian Hillside reporting from the Mothership, that's what this byline should read. All I want to do is search for ghosts on the Dowling campus. That had been my intention all along. Alas, that is not what the gods had planned for me the night after the Raccoon party.
By Melissa Theodorakatos
February 3, 2010
Anyone who has been up on the lastest technology within the last few days has definitely heard of the newest Apple product, the iPad. This brand new hardware incorporates a similar view to your standard iPod Touch and iPhone, with a few twists for consumers.
By Christine Anders
February 3, 2010
Having a book published on the first try at age 22 is a big deal. Dowling's own Karl Ekstrom has accomplished this goal and has fulfilled his life-long dream of becoming a published novelist. His novel, Ravencroft: The Artifact War, has received a five out of five rating on www.Librarything.com. He has finished writing the sequel and he is working on the other 3 books of the Ravencroft series.
By Christine Anders
February 3, 2010
Dowling College has a wide selection of athletic teams and programs. However, not many students know about the existence of Dowling's Equestrian team. Jacquelynn Sassone, the team's co-captain, has been trying to get the team's name out there for years. The Equestrian Team competes against other universities and colleges in local horse shows.
by Adam Kohler
February 1, 2010
The most common question I am asked when discussing my major is, "What can you do with philosophy?" After all, philosophers have been asking the same questions for thousands of years and still have not gotten anywhere, right? My aim for this article is to introduce philosophy to students in a different light and explain the importance of philosophy in everyday life - not just in the realm of academia.
by Derek Stevens
January 31, 2010
Paola Prestini's groundbreaking album titled Body Maps is a fusion of art, culture, femininity, and folklore. The Italian born composer, who lived on the Mexican/American border in her youth, creates eclectically aesthetic work that reaches the depths of human connection.