by William Blyndenburgh
February 11, 2011
I write to you now on board United Airlines flight 28. A minute ago, peering over my fiancée's shoulder, I gazed upon a small town in the middle of a desert. There it was—centered on a black canvas—a constellation of bright lights, each representing the lives of people who live there. This town, I thought, is the same as New Zealand. I took a few moments to expand upon this idea, flipped open my laptop, opened it again after a gentleman's reclining seat in front of me closed it, and began dancing my fingers along the keyboard.
by Sandra Bonczyk
February 11, 2011
All things in life are comprised of many small components. A classroom is comprised of its students, an automobile is comprised of its parts, and a block of wood is comprised of its elements. Roy Nicholson has composed a living entity in his work, 52 Weeks. Not only are Roy's paintings made up of a variety of materials and mediums; but each of his 52 pieces work together to form one large being.
by Peter Rice
February 11, 2011
A tree's roots run deep into its native country, while its leaves explore the world around it. As walls are built and societies thrive under different cultures, the beauty of the tree is sometimes lost. Yet the winds that blow through its leaves connect us all. The globalization of the world is increasing along with our advances in technology. But how far does our cultural awareness really spread? Are we prepared to meet the world? Look around Dowling's campus long enough, and you will be bound to see an international student
by Melissa Theodorakatos
February 11, 2011
Each fall semester, the Dowling community joins together during one of the most anticipated events of the year. On December 3rd, 2010, students gathered at the Bellport Country Club to celebrate the annual Winter Ball. As students arrived at the beautiful building, familiar faces from the student government directed them towards the decorated hall. A DJ was set up near the dance floor as the event began to help all the guests get into a festive mood.
by Melissa Theodorakatos
February 11, 2011
The Dowling College Art Club hosted their very first Student Art Show on December 8th, 2010. President Sarah Asplund, with the help of Professor Brown, spent hours preparing the art studio (424RC) the night before to create a gallery atmosphere for everyone who would attend. The studio was transformed into its very own museum, with carefully lined tables filled with student sculptures and walls covered with paintings and prints making the art community proud at the amazing site that was created.
by Melissa Theodorakatos
February 11, 2011
American Idiot is a Broadway show based around the award-winning album from the hit band Green Day. The show is known for its amazing vocals, outstanding stage effects, and overall entertaining qualities. The Music Club chose this musical for their off-campus event because of the insane amount of hype surrounding the show and the overwhelming demand for the trip from the Dowling community.
by Melissa Theodorakatos
February 11, 2011
On December 10th, 2010, the Dowling College Catholic Club hosted its first off-campus event in Manhattan: a scheduled tour of St. Patrick's Cathedral. The Dowling bus took students straight to the Cathedral early in the day to give the group a great deal of time to explore the areas around the religious structure. Due to the central location of the Cathedral, students were able to walk around Rockefeller Center and Times Square before and after the scheduled tour.
by James Browning
February 11, 2011
Perhaps you may remember the Schoolhouse Rock! cartoon series from the 70s and 80s, a popular show that aired as part of the Saturday morning cartoons. This musical mini-series was aimed at entertaining children while also supplementing their education; the songs written for the series are packed with facts from such varied disciplines as English, History, and Science. If you are still not sure whether the series sounds familiar, surely the songs "I'm Just a Bill," and "Conjunction Junction" will trigger your memory.
by James Wagner
February 11, 2011
One of the more prominent up-and-coming clubs on campus—the Raven's Quill––is in its third semester here at Dowling. It's the perfect club for creative writing majors, considering the club was formed with the mission to help students tailor their writing for publication—and several of its members are already published writers.
by Alyssa Copeland
February 11, 2011
The Music Club, led by President Christina Ring, has had quite the busy semester; from running the To Write Love on Her Arms benefit concert on September 29th, to taking a trip into New York City to see the musical American Idiot in December, the club has worked hard to keep students on campus interested in music. And that remains the same for the upcoming Spring semester. As students prepare for tough classes, homework, and busy schedules, the Music Club has plenty of great events to give students a break and a chance to relax through music.
by Kelly Kazemier
February 11, 2011
The Long Island Alzheimer's Foundation (LIAF) honored Locust Valley resident Dr. Susanne Bleiberg Seperson, Director of the Center for Intergenerational Policy and Practice at Dowling College. Dr. Bleiberg Seperson was honored for her outstanding work for the Center at the LIAF 23rd Annual Remembrance Ball at the Garden City Hotel.
by Ramona Sav Nolan
February 11, 2011
Richard Wolff is a Professor of Speech, Media Studies, and Dramatic Arts at Dowling College. The following interview will give its readers an insight into Dr. Wolff's interests and life experiences.
by Mark Breckles
February 11, 2011
Russia's once-richest man has been sentenced to jail—again. Mikhail Khodorkovsky, already serving an eight-year sentence in a Siberian prison for tax evasion, was found guilty of stealing 218 million tons of oil. Khodorkovsky faces another 6–14 years behind bars. It appears the sentence is politically motivated and orchestrated by former Prime Minister Vladmir Putin. Khodorkovsky was known to fund political parties (communist and liberal) opposing Putin, and he also expressed his own political desires.
by Mark Breckles
February 11, 2011
The problem is simple: two men run for president; only one can win. On November 28th, citizens of the West-African nation the Ivory Coast went to the polls and cast their ballots. The only winner was Chaos. Officially, the voters decided against re-electing their President, Laurent Gbagbo, who served for the past ten years. But despite losing, Gbagbo claimed victory, triggering riots and protests in the streets. The incumbent, and now-illegitimate president, refuses to hand over power. Instead, he has issued a campaign of violence against his rivals.
by Peter Rice
February 11, 2011
Around the world, Chinese investors are building roads, railways, factories, and oil wells and engaging in other ventures to satisfy their growing appetite for raw materials. The mounting influence of this populous country has caused some distress in the United States as it witnesses commercial might transforming into political muscle. Whether it be stories of Shanghai's superior test scores, "tiger moms" relying on tough parenting, or U.S. debts, China seems to have a growing influence over the world. Could it be that China is now the shining city upon a hill?
by Peter Rice
February 11, 2011
After being graduated from Cambridge University, Charles Darwin went on a five-year scientific expedition to the Pacific Coast of South America. Journeying on the H.M.S. Beagle from 1831 to 1836, Darwin made several observations that led to his theory on the evolution of species. As a man who never jumped to conclusions, Darwin patiently researched the validity of his theory before finally publishing On the Origins of Species in 1859.
by Clayton Fusco
February 11, 2011
Patton Oswalt is a subversive, riotous stand-up comedian, a critically-acclaimed actor (noted roles include the voice of Remy the big-cheese chef in Pixar's Ratatouille and a doughy New York Giants-obsessed stalker in the indie film Big Fan), and, now, a published author. Oswalt's new book, Zombie Spaceship Wasteland, continues with his time-honored tradition of creative versatility.
by Stephen Sullivan
February 11, 2011
Black Swan is an incredible film. The psychological thriller stars Natalie Portman, Mila Kunis, and Vincent Cassel, and is one of the best films of 2010. The main plot involves a young woman, Nina (Portman), who struggles as she competes for the main role in a ballet production. The film is set in New York City and has a dark, almost ominous tone. The ballet company is prestigious, exclusive, and highly competitive. The production's director, Thomas (Cassel), is a quasi-misogynistic and pretentious character.
by Arianna Johnson
February 11, 2011
Valentine's Day is essentially the national day of chocolate. Everywhere you go you see those huge heart boxes filled with an array of confections. Now, I'm not going to attempt to make chocolate or suggest that anyone does because, for one, I'm pretty sure you need training, and two, it's ridiculously time consuming; I'm no Chocolatier, so I'll just leave that to Godiva.
by Jennifer Siebert
February 11, 2011
Robert Channing, a psychic and mind reader, appeared at Dowling College December 6, 2010. The event was filled to capacity, with both Dowling students and Dowling staff, and was made possible by Theresa Gabriel, Director of Student Activities. This was Channing's second appearance at Dowling College.
by Peter Rice
February 10, 2011
Welcome back to a brand new semester. New professors, old friends, same college; you have done this before, but now many of you are beginning, or continuing, your life as a student teacher. Are you excited, nervous, or just unsure? It is sort of like standing in line for your first roller coaster ride. You spot the ride from a distance, race over to the line and wait for your turn. In the beginning, you are excited because this is the best ride in the world, or at least that is what you have been told. Then you notice that the line has grown long behind you, and suddenly you feel trapped; no way out.
by James Wagner
February 10, 2011
One quick turn,
a slight slip of the hand, smack and tumble.
My oversized gold band that I still,
still wear, collides.
The 16 ounce, fire engine red cup
with the barn logo on the side—
sun shinning over, with the rooster on top
almost cock-a-doodle-dooing, tips over.

by Caroline Galeotafiore
February 7, 2011
I hold inside of me an old soul that is prudently paired
With an infantile and youthful, yearning mind,
Along with an inexorably austere spirit,
And a tender smile that's unmistakably, keenly kind.

by James Browning
February 6, 2011
Prologue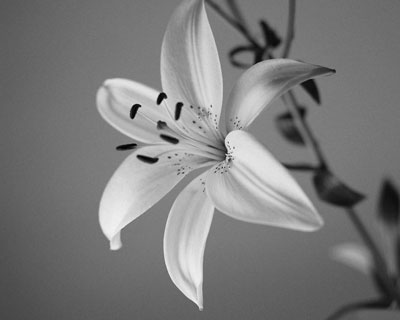 The landscape is most sepulchral, as the fetid earth rots beneath the murky and starless firmament. It is a battle scene, filled with the remains of things that once lived—things unappreciated, unwanted, and too weak to survive. As the forgotten have no legacy, they cannot sustain themselves; so they perish. In the center of this barren land is but a single alabaster flower, uncharacteristically beautiful in the encircling darkness. It stands alone, the vision of a preserved hope. But the wind cackles across this valley of death, caresses the blossom, and it too blackens, crumbles to dust, and dies.
by Ramona Sav Nolan
February 6, 2011
If you're not looking closely enough, you might miss the petite, blonde-haired girl dressed head-to-toe in black, scribbling in her notebook in the cafeteria, or rushing to her next creative writing class in knee-high combat boots, Beatles backpack draped across her body. Kristel Kiiroja is a Dowling graduate student, who, like many other aspiring writers in Dowling's small Creative Writing program, bubbles just below the surface of the campus, hidden underneath the bevy of Education and Business majors.
by Brian Scios
February 6, 2011
It's not uncommon these days to see the Dowling Volleyball and Men's Soccer teams fight their way into the NCAA Division II postseason, but their achievements in 2010 set this season apart from previous years. With many accomplishments along the way, both teams would eventually go on to win the East Region Championship in their respective sports while also advancing to the Final Four in Louisville, K.Y. at the Division II National Championships Fall Festival.
Photos Obtained from:
ofrikanwriters.com, facebook.com, komonews.com, windchesterburston.org, facebook.com ,telegraph.co.uk, thetechjournal.com, circlecinema.com, garrett-dillahut.com, hollywood.com, wikispaces.com, foodcoop.com,omarmartin.com, futureofthebook.com, blogspot.com ,jbbassibey.com ., fineartamerica.com., jbhassibey.free.fr