By Stephen Sullivan
November 29, 2010
The 2010 Midterm Elections were one of the most talked about subjects of the year. Many pundits, papers and citizens had opinions predicting which way the results would lead our country. It was widely expected that the Republican Party would take at least part of Congress, and that is just what happened. The Democrats retained control of the Senate but lost 6 seats. However, in the House of Representatives, the Democrats lost 60 seats and the majority.
By Stephen Sullivan
November 29, 2010
Mark Zuckerberg, CEO and founder of Facebbok, a populas social-networking website, announced recently that the company will be launchig an email service. This will allow users to register for a Facebook email account and use it to also chat, text, and interact with other users in one package.
By Melissa Theodorakatos
November 9, 2010
One month ago, the Dowling College G.S. Alliance kicked off its first LGBT History Month. Co-Presidents Joanna and Melissa hosted multiple events throughout October with hopes to educate the Dowling community and provide opportunities for old and new members to enjoy themselves.
By Stephen Sullivan
November 8, 2010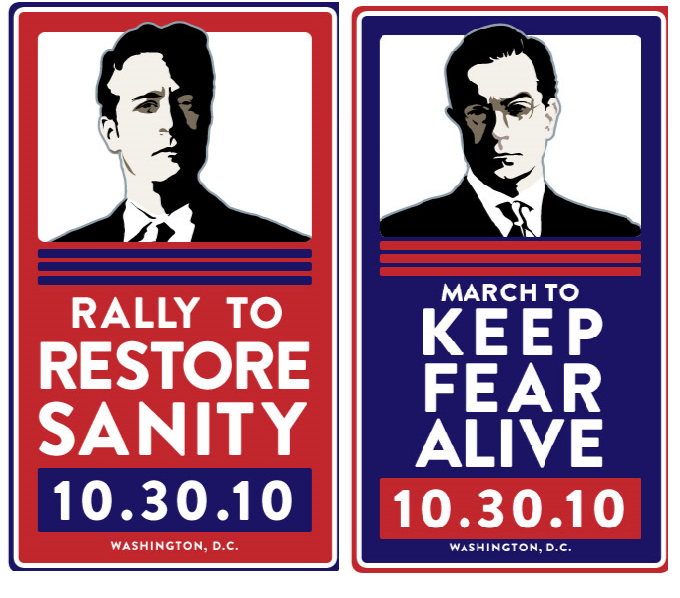 On October 30, 2010, Comedy Central Hosts Jon Stewart and Stephen Colbert held a rally at the National Mall in Washington D.C. Titled The Rally to Restore Sanity and/or Fear, the gathering was actually a combination of two previously separate demonstrations. Stewart was behind the Sanity aspect, with Colbert running the Fear part. Early estimates report that well over 215,000 people attended the event, shutting down streets and flooding the D.C. Metro system.
By Kurt Proske
November 5, 2010
It was a peculiar looking book, colorfully eccentric with its bright yellow, neon green, and radiant orange cover. The book resembled the alleyway of graffiti artists' popular hangout spot rather than a piece of literature. Attracting a tremendous amount of attention, it stood out like a naked class clown amongst a crowd of formally gowned high school graduates. Even the title illustrated an ironic bewilderment of oddness, leaving any potential reader with a clueless expression of uncertainty.
By Lauren Filiberto
November 5, 2010
The Dowling Equestrian Team will be hosting its Intercollegiate Horse Show on November 7, 2010. The show starts promptly at 9:00 am and will take place at our home barn, Islandia Farms (on Old Nichols Road in Islandia). The team will compete against seven other universities and colleges: St. Joseph's, Stony Brook, CW Post, Hofstra, Nassau, Columbia, and NYU.
By Brian Scios
November 3, 2010
October 29th, marked the 5th anniversary of Dowling Athletics and their continued partnership with the Keep Islip Clean program, an affiliate of Keep American Beautiful. Nearly 300 student-athletes, coaches, and administrators took to the streets of Dowling's surrounding community armed with garbage bags to collect various debris in parks, parking lots, and on the local roadways.
By Ramona Sav Nolan
November 2, 2010
John Vargas is a Professor of Mathematics at Dowling College. The following interview will give its readers an insight into Dr. Vargas' interests and life experiences.
November 1, 2010

By Jennifer Siebert
Scholarship, leadership, and service brought together an outstanding group of students to be inducted into the National Society of Collegiate Scholars (NSCS) on October 17, 2010. The new honor society was proud to accept its members, who have maintained high-level GPAs in their first years of college and who have also exhibited leadership in their communities and within the college.
November 1, 2010

By Caitlin Curry
Now I know what you're thinking: this is probably a cool club where the members mess around and have fun, but that's not really true. It's a support group lead by Professor Bertsch in the main lobby of the Brookhaven dorms. The group meets every Wednesday from about 7:00 to 8:00PM.