Welcome Back
By Laura Pope Robbins
September 2, 2010
As Faculty Advisor for the Lion's Voice, I want to welcome everyone back to campus this fall. It was a quiet summer around here without your voices and presence, and you were missed. Though the Lion's Voice is now an online only publication, I hope you'll stop by to read articles, contribute comments, or contribute your own articles. Our desire is to be the voice of students on this campus, and we need your input for that to happen. I wish you all a great semester!
Calling All Writers
Are you interested in campus events, politics, sports, culture, or writing? Then think about joining the Lion's Voice. We're looking for writers and need you. If you're interested, contact our Editor-in-Chief, Ramona Sav Nolan at res5@dowling.edu.
By Ramona Sav Nolan
September 24, 2010
Vincent Parisi is a Professor of Mathematics at Dowling College. The following interview will give its readers an insight into Prof. Parisi's interests and life experiences.
By Melissa Theodorakatos
September 22, 2010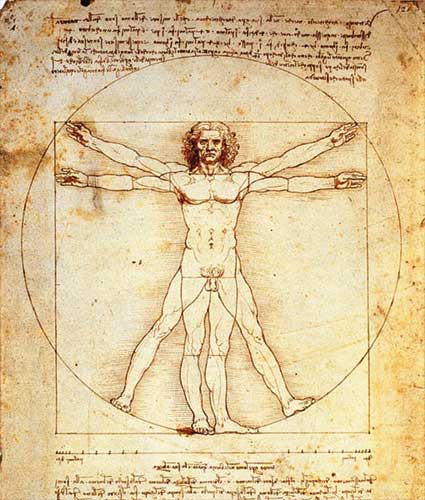 Dowling College is proud to introduce its latest publication: Conatus: The Social Sciences Journal. Below is an interview between me and editor Jack Edelson with regards to the journal and all the criteria surrounding it. The interview will explain further what the journal is and how students on campus can get involved with the publication.
By Peter Rice
September 19, 2010
On Tuesday, September 14, Dr. Stipleman was the keynote speaker for the History Club's event entitled Democracy and the Constitution. Jack Edelson, the club's president, thanked all those who contributed and gave a warm welcome to Dr. Stipleman, a professor at Dowling College. Taking the podium, the professor made a few comments on the recent news of the Florida pastor, Terry Jones, who threatened to burn the Koran on September 11th.
By Melissa Theodorakatos
September 19, 2010
On Wednesday, September 15th, Dowling hosted its annual September Expo in order to introduce new students to the clubs and activities of the Student Government. Each club was given a section of a table to display club information boards and any materials needed for this event. Club leaders were seen handing out fliers, talking about club activities, and encouraging students to sign up for club mailing lists in order to stay active on campus.
By Melissa Theodorakatos
September 17, 2010
The Dowling College GSA started off the school year right with their first college wide event. On September 2nd, the GSA hosted an information session which discussed the meaning of the phrase "LGBT." Members of the club, as well as a variety of students strolling around the Oakdale campus joined Co-Presidents Joanna and Melissa in a group circle format to enjoy some cold water and kick-off the event.
By Arianna Johnson
September 16, 2010
Rice is one of the most universal foods. It is eaten everywhere, from Japan to Morocco, and is accessible to virtually anyone. For something that is considered a 'poor-man's' food, rice can make, and accompany, some of the most delicious dishes. One of those dishes is the creamy, dreamy risotto. Where risotto originated is up for debate; however, the one fact that is concrete is that it was invented in Italy. Whether it was in the North or South or first made by a glass painter or a peasant doesn't really matter.
By Melissa Theodorakatos
September 16, 2010
Anyone walking into the main entrance of Racanelli may immediately notice the new bulletin board located on the wall behind the SGA table. Last week, SGA leaders were seen putting up club signs to help promote the events going on around campus. This new bulletin board allows each club to post upcoming meetings and events in hopes to increase promotion of their club on campus. The SGA announced the addition of the new board during its first meeting on September 8th and encouraged all presidents to make use of this new feature.
By Jennifer Marie Vento
September 16, 2010
Student Jennifer Marie Vento finds in her closet a rare reason to celebrate. While cleaning, she discovered an artillery box that contained a single item inscribed, "US Army Signal Corps Telescope, no.262, O.C.S.O.". The telescope collapsed is approximately 10 inches in length with a black leather barrow. There are two rows of 8 brass screws holding the leather to the brass and four more screws that secure straps on each side of the barrow.
By Melissa Theodorakatos
September 14, 2010
Anyone involved in the Visual Arts Department was well aware of the unfortunate conditions of the art studio located in RC 424. After multiple winter storms and harsh wind conditions, the exterior of the studio began to crumble during the Spring semester. The faculty within the department noted the seriousness of this issue and took time over the summer to revamp the entire room.
By Dr. Christian Perring and Prof. Virginia Walker
September 6, 2010
Jim Eder first started teaching Philosophy courses at Dowling in Fall 2001. As Department Chair, I had interviewed him and recommended him to be hired, and it was one of my best decisions in ten years in that job. Jim had 35 years experience teaching at Northport High School and he wanted to stay productive after he had retired. He taught at Dowling every semester after that until he passed away at the end of November 2009.